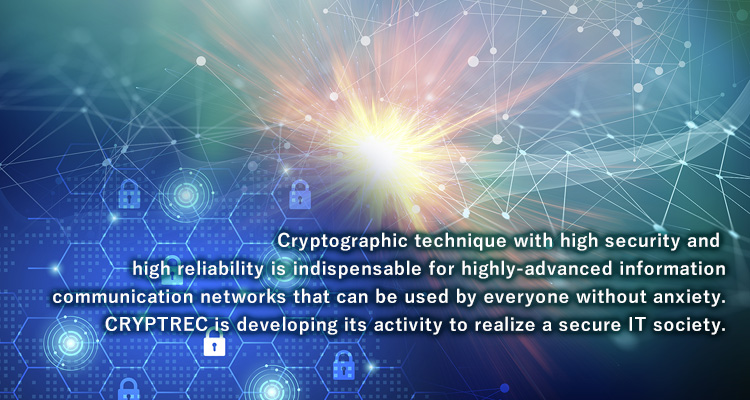 WHAT'S NEW
2021/6/29

2021/6/7

2020/12/24

Update of CRYPTREC Ciphers List

Addition of XTS to the Candidate Recommended Ciphers List.

[Important Notices]
CRYPTREC decided to remove 128-bit RC4 from the Monitored Cipher List. Those who are still using 128-bit RC4 are strongly recommended to take neccesary actions such as ceasing to use this cryptographic algorithm promptly.